Aung Yadana Hospital
"Medicine is not only a science; it is also an art. It does not consist of compounding pills and plasters; it deals with the very processes of life, which must be understood before they may be guided."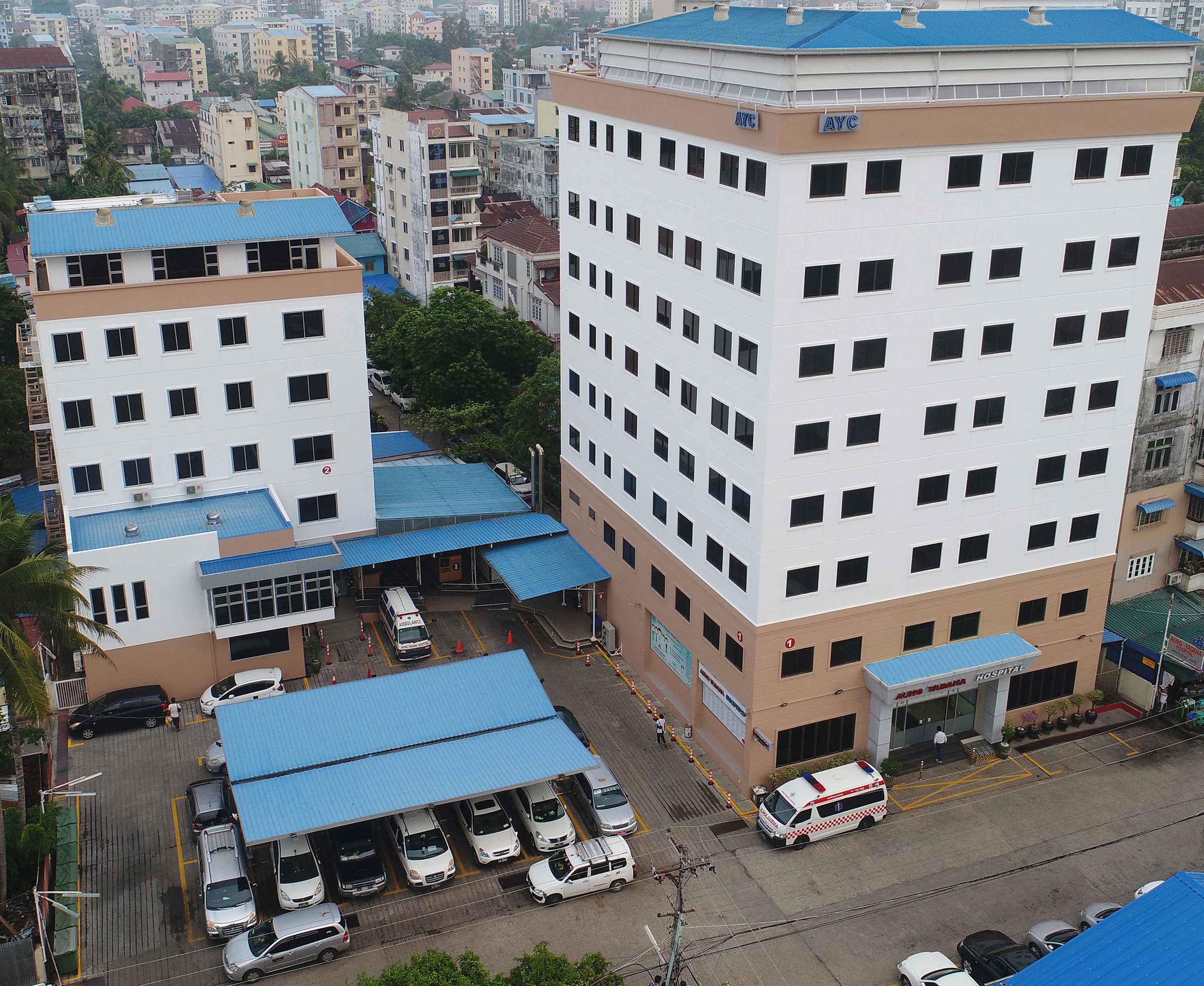 Better Solution
For Healthy Life...
Profile
Aung Yadana Hospital is a 100 bedded Private Hospital which was started as an Out-Patient specialist poly-clinic in 1998. After providing quality health care services as a specialist clinic for four years, we established a private multi-specialty hospital near our specialist clinic in 2002. We are providing multidisciplinary health care services, including Emergency, Out-Patient, and In-Patient services for nearby people. We care about our patients' satisfaction and always trying to give better service.
Additionally, minor or major surgical intervention can be done easily with full facilities, finest hygiene and 24 hours accessible. Total 50 private single rooms, one economy compound (12 beds) and one delivery compound were outfitted to standard of hospitals, with an array of suites, single or compound rooms for offering full complement specialist service, patient comfort and consolation.
Location
Aung Yadana Hospital is located at Thingangyun Township, which is near the downtown of Yangon city and just a 30 minutes drive from Yangon International Airport.

Hospital - No. 5/24, Thirigon Estate, Waizayantar Road, 16/2 Block

Clinic - No. 1, Yadana Road, (Corner of Waizayantar Road) 16 kwae., Thingangyun, Yangon